First ride is now available! Grab your copy today!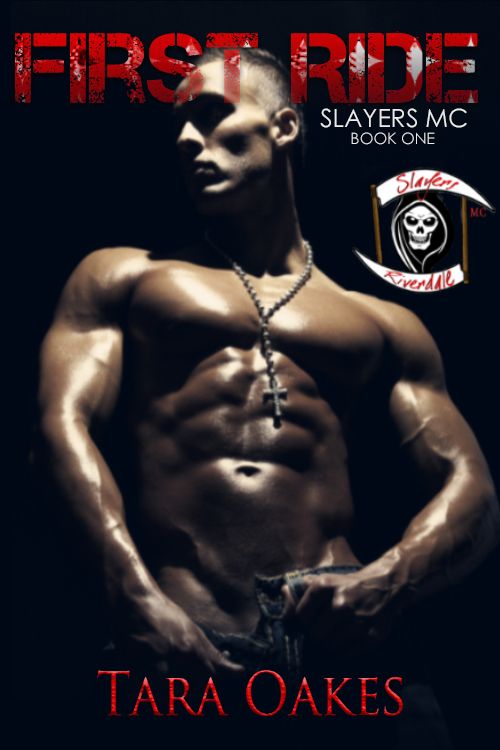 *** This book is intended for those 18 years or older due to strong, mature, sexual content that is dark at times. ***
"Since when are bikers the good guys?... They're filthy as SIN."
Dawson McCade is used to having to fight for everything. He fought hard for his position as the President of one of the most ruthless, bad-ass, outlaw motorcycle clubs... the Riverdale chapter of the SLAYERS, MC.
He's prepared to fight with everything he has against the newest threat to his organization... the Conquistadors drug cartel as it begins to move in on his club's territory.
One thing he's not used to fighting, though, is against himself. Ever since the moment he first laid eyes on the innocent, angelic, Molly Donovan, his world's been thrown upside down. He's a killer, an animal, with dark demons buried deep. Demons that he's used to help fuel the drive that's gotten him to where he is in life. He's not looking for redemption, he's not looking for temptation... hell, he IS the temptation.
Molly, his "angel", brings a whole new threat to Dawson's life. One that can't be fought on the outside like everything else he's used to. She's going to cause a war within him, one that's more dangerous and terrifying to him than the bullets that the Conquistadors are sending his way.
The Slayers MC are soldiers, fighters. Dawson's going to need every single bit of those things to lead both his club and his heart to victory.
*This is a BRAND NEW series by Tara Oakes, authoress of the Kingsmen MC series. Although the two series will have slight overlap, this series is fully written to be read as a complete standalone from the Kingsmen. For those of you that have already fallen in love will Tara's sexy bikers, fear not... you're about to get a whole new group of alpha book-boyfriends to add to your collection.
I never thought I would be a big MC reader, but damn I love these books. I was first drawn in by the Kingsmen MC 's and let me tell ya that series had me like a Crack head. Always looking for the next book!
This series proves to be the same way.
I thought the way Dawson and Molly aka Angel
Angel sort of took him by surprise in all ways.
He couldn't even understand his reaction to her.
S
he on the other hand was just very proud.
willing to continue doing
Dawson admired that quality
I think, but once he claimed
her was not having any of it. Whether she liked it or not!
Angel truly had no idea what she was getting herself into until she was in already knee deep in it. Funny thing is she just reacted. She stood by her man and by nature
I wonder if she has even realized that yet.
I have a feeling there is more to get story than we have been given so far.
These two have a sexy flirty banter that was hot and very heavy. Dawson definitely aimed to please and I can't wait to get more of these two in the next book so I can devour it like I did this one!
5BadAssDirtyDawsonDevilishStars!!!
Teasers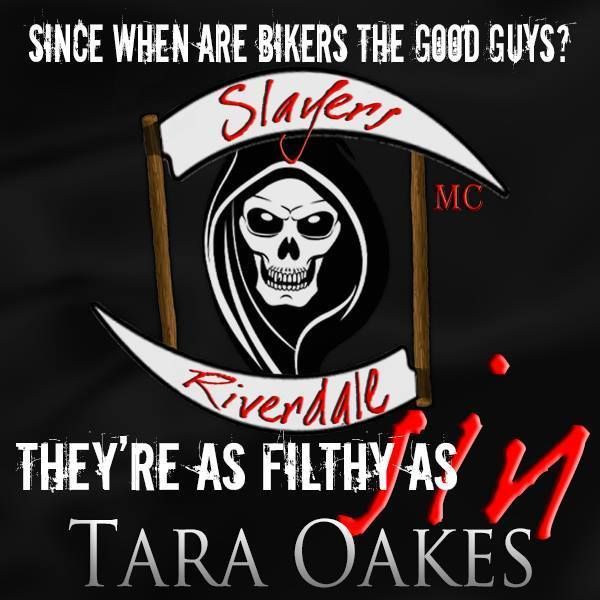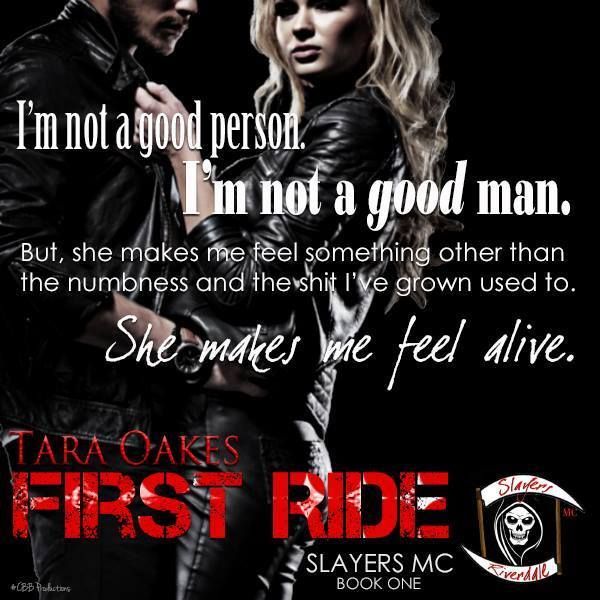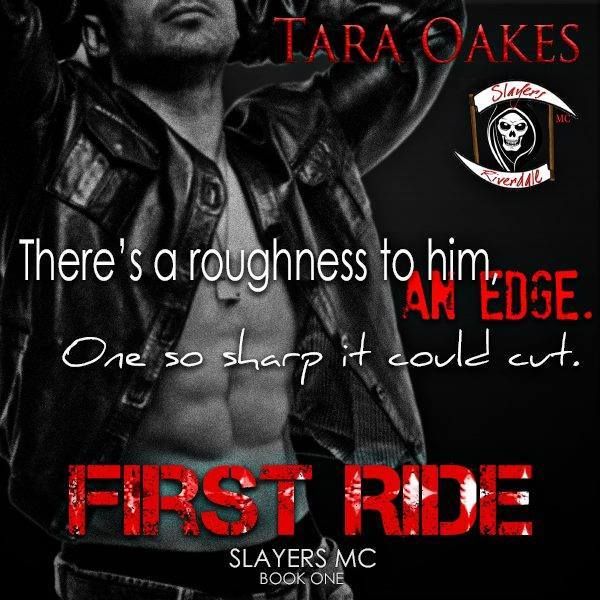 Tara is a thirty something newbie author from Long Island, New York. She's a voracious reader, a passionate writer and obsessive junk T.V. aficionado. When she's not doing one of those three things she is attempting to garden, hanging with her hubby or partaking in some retail therapy. She enjoys connecting with her readers and is having a blast entering into this new world of publishing. Her series' include the Kingsmen MC Series, The Chianti Kisses Series, The Badge Boys Series and the newly begun Slayers MC Series!
Twitter: https://twitter.com/Lil_Oakes
Amazon: http://www.amazon.com/Tara-Oakes/e/B00N71SH18/ref=ntt_athr_dp_pel_pop_1
Facebook: https://www.facebook.com/pages/Tara-Oakes/1468537190061965?ref=hl
Goodreads: https://www.goodreads.com/author/show/8390968.Tara_Oakes
Website: https://www.authortaraoakes.com
Newsletter Sign-Up: https://docs.google.com/forms/d/193TYpuqLhzP9opN5WUqz3VeQnoNaURPw6mMB68108W4/viewform